What's new in a future update for Mon Bazou and what is the date for the next major content update? Let's check what we know so far.
Mon Bazou, content update in the second half of 2023
The last big content update was on April 7, 2023, since then the developer Santa Goat hasn't updated Mon Bazou with any new content in the game, does this mean that his ideas have already run out and the game will not get any new updates in the second half of 2023?
It is true that the April update was not that stretchy in time and players managed to familiarize themselves with all the news during the week because the only thing that was added was a second Konig (a car modeled on a BMW) and a pair of garages that were supposed to help weaker computers to unload their memory by despawn vehicles inside these very garages.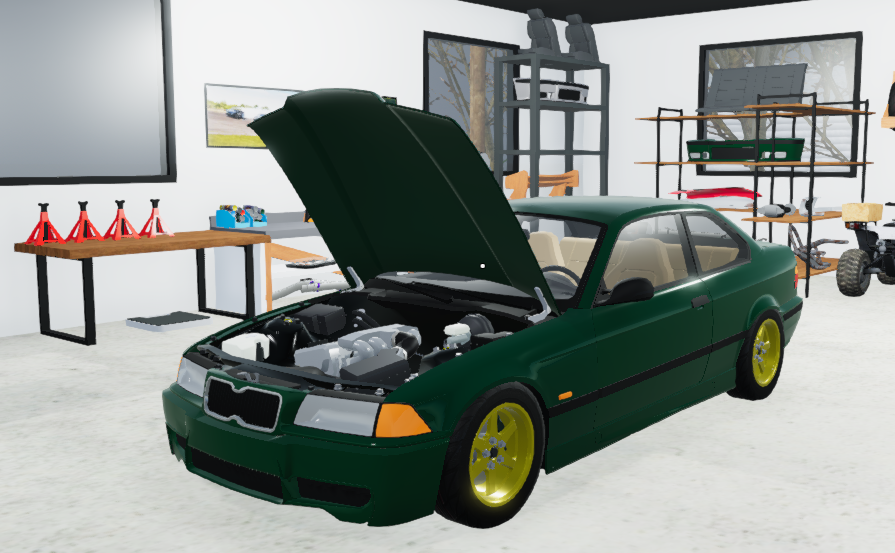 As we know so far from the official Discord of Santa Goat (the creator of the game Mon Bazou), the next update is to provide players with another vehicle, which will also require some knowledge of vehicle mechanics, because the new car will have to be assembled from parts that we can buy in Roger's store. You may have already seen the new car in the garage on the racing track, it is framed and hangs on the wall right next to the bed (we won't post a screenshot here because we don't want to throw spoilers for those who don't want it 🙂 )
The new car is expected to be slightly smaller in size and will mainly be used for activities related to track racing or night drag racing or Time Attack – these new night races are expected to be introduced in an update in the second half of the year. So, if you think that the developer is not planning anything bigger, you are wrong – Santa Goat will want you to spend long hours again on a new car design.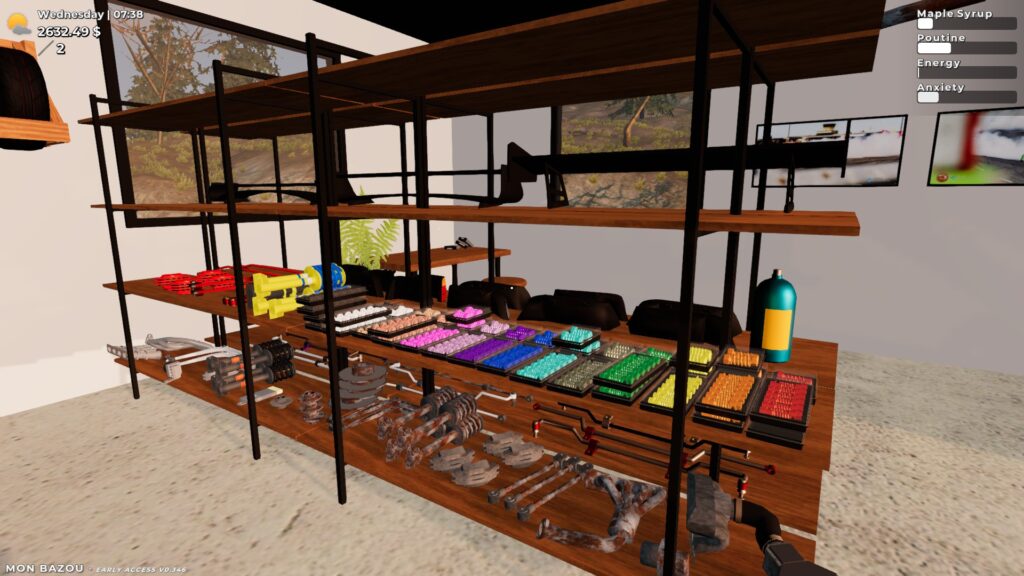 Of course, a new car is not all that will appear in the new Mon Bazou update. We can expect completely new parts for Konig, OlTruck, or a new car, which will probably be available in Roger's new shop, which could have been unlocked in the last update, a large part of the shop is empty and this free space is begging for new tuning parts for Konig or pickup.
New types of body kits for Konig cars are likely to be available (some players may remember the times of Need For Speed Underground), new types of neon under the car or additional engine tuning parts are an integral part of car racing, which has already been announced by the game developer Mon Bazou.
When can we expect new content in Mon Bazou? The official date is not yet known, but given the previous year, Santa Goat will wait to release the update to the public version until September/October after everyone has returned from vacation and the weather is not so pleasant to go out. Autumn evenings will be spent with the new Mon Bazou update.