In Mon Bazou, since the last update, you can get a second car (Konig), which we get at the beginning of the game and is our main vehicle – so how to get a second model?
Konig is definitely a car that players want because of its performance, but also because this car has been with us from the very beginning of the game. When the developer added a junkyard, and on it a Konig wreck (a car modeled on a BMW), players strongly asked for such a car to be possible to "rebuilt". Santa Goat listens to his players, who are of course his clients, and in the last update, he decided to add a second Konig, or rather his construction, which we can rebuild from the available parts and make a second, civilian car out of it.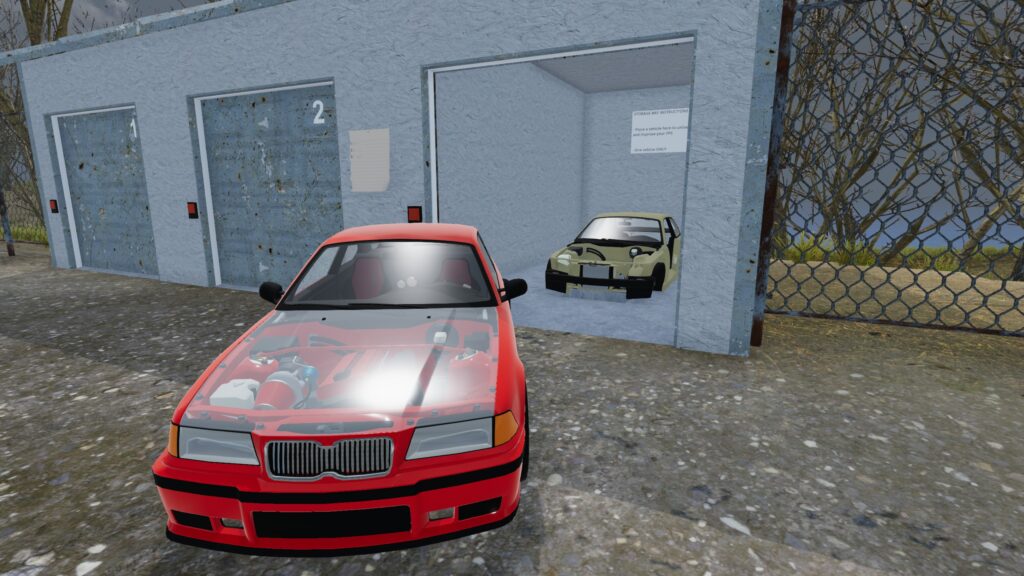 Konig is available at the junkyard, but just unlocking the junkyard (25 friendship points with the owner of the gas station in the city) will not guarantee access to the garage with the wreck of the second Konig. While you can use the two garage doors that are located in the junkyard to store your vehicles, the third garage door remains closed until Jacques and you are friends at level 40. So, you won't be able to build a second car until after 40 in-game days – that's enough time to build a rally car from the first Konig, as well as earn extra money for parts for a second vehicle that will serve you on a daily basis.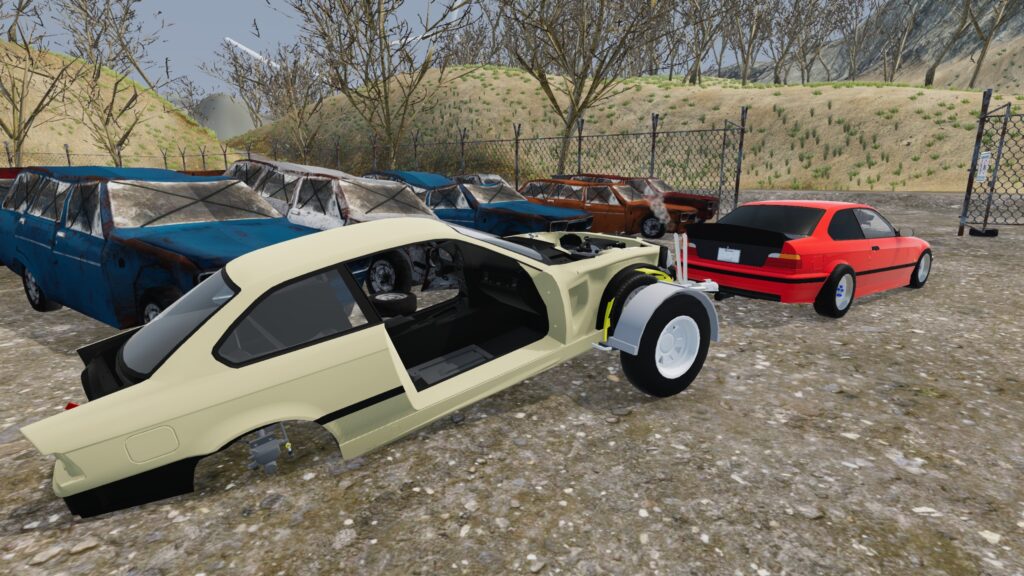 If you've already unlocked the second Konig, it's time to transport it – the whole construction of the car in the junkyard garage can be a chore, due to the fact that you have to eat, drink and sleep in the game. All these attributes will be difficult to maintain in the junkyard, so it's best to use a trailer that can transport other vehicles, but first, you need to get four wheels so that the vehicle can "go".
In order for a car to be "hooked" to a towing trailer, it must have two wheels in front – otherwise, the game will not allow you to transport it. The rear wheels for the second Konig are needed so that you can transport this vehicle from the junkyard to your garage, if there are no wheels on the rear of the vehicle it will lock up and prevent you from going uphill (even if you have a fully tuned Konig).